Game Info
Buy now
Google Play
About this game
Summary
Rush Rally 3 is the most realistic rally simulation on your mobile. The best just got better! 60fps racing at night or day in the rain or snow! Over 72 new and unique stages each with different surface types including snow, gravel, tarmac and dirt! Race with one of the best car dynamics models to date, including real time vehicle deformation and damage, built from over 15 years experience.
Also available on
Other Games of the Series
Gamer Reviews
1443 Reviews
8.99
10.00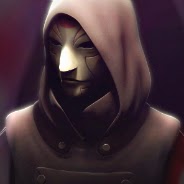 10.00
An amazing rally game that actually takes skill and not money to win.
8.30
Rush Rally 3 isn't quite a console-quality racer in visual terms, but it more than makes up for it with its wealth of modes and realistic car handling and physics. Well worth it for five bucks.
9.00
This is a filth-coated thrash and a brilliantly balanced racer all in one.
9.00
Rush Rally 3 riconferma quanto di buono si era visto nel precedente capitolo della serie e si pone ancora una volta come un'eccellenza assoluta nel segmento dei videogiochi mobile. Con un modello di guida divertente e ben realizzato, un sistema di controllo touch che sa il fatto suo e una pletora di modalità dalle quali poter attingere, il prodotto di Brownmonster è caldamente consigliato agli appassionati del genere ma anche a chi desidera avere sempre a portata di mano un gioco snello e molto godibile da utilizzare in qualsiasi momento della giornata.