Android
PUBG MOBILE - RUNIC POWER
Gamer Reviews
33377342 Reviews
8.40
NA
3.00
Too much boring game and Classic Mode gives me Headache as the graphics are OK but Characters are too cartoonic. Waste of Time.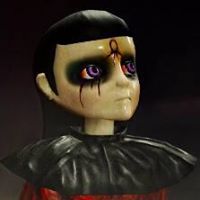 9.50
I've been addicted into this game, I played a lot until i got some best technique and mastered the fastest way of aiming enemies. Don't be a snake! show yourself it will help you improve combat skills.
10.00
8.60
Finally, the game is free… which is kind of weird, but understandable when analyzing the market. The PC PUBG is on Steam for $30, but then Fortnite came with its F2P model (Free-to-play) and both had to transition to mobile almost at the same time to compete with one another.
8.70
PUBG Mobile is a remarkable technical achievement and deserves commendation for being a fully playable, feature-packed, and stable iteration of a demanding PC and console game. Touchscreen controls can be finicky and it will never be as accurate as playing with a mouse or gamepad on a PC or console, but the portability and accessibility of PUBG Mobile more than make up for it.
8.00
We had a blast with the game despite some early struggles with the controls, and we quickly found ourselves just as addicted to surviving as we had been a year ago. It's big, grand, detailed, contains tons of content, and isn't riddled with paywalls or all those pixelated, horrible commercials other games have every 33 seconds of play. This is great, period.