Android
Rick and Morty: Pocket Mortys
Gamer Reviews
300432 Reviews
8.20
NA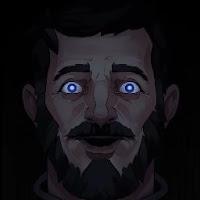 6.60
If you watch a series from Rick & Morty and you are also a fan of this series, you should try to play this game and think it as an additional episode of the Rick & Morty series, because this game is very fun!
The gameplay of this game is very similar to the Pokemon game, in this game you will enter a reality where Mortys will fight with other Mortys from different dimensions!
The difference with pokemon which has more than 10 types. This game only have three types. Rock, Paper, Scissors! and one types is a normal, which I think it was the useless type.
There are 2 mode in this game. Campaign and Multiplayer, if you play the campaign you will focus on grinding and collecting Mortys (There are more than 300 different Mortys!) According to the gameplay, and you can also upgrade the Mortys you have by catching the same Mortys you have. have.
Meanwhile, multiplayer is where you enter a dimension full of real players that you can challenge to fight! but you can't use the progress you have made in campaign mode and you have to start capturing Mortys from scratch to fight real players.
This game, of course, has microtransactions. You can try your luck by using your real money to get Mortys that have better grades and skills than those you catch in the wild.
In this game even though you don't want to play multiplayer mode, you will still enjoy playing the campaign by collecting mortys and beating Gym Leaders and of course collecting Badges to challenge and beat Council members!
Aggregate Gamer Reviews
7.00
If you want a great Rick and Morty adventure game with a Pokemon-like elements, you could do worse than this game, but it really could have been better.
3.50
Any joy that the Rick and Morty branding brings to Pocket Mortys is quickly stamped out by the focus on simplistic combat and extremely repetitive dungeons. This is a disappointing cash-in based on a wonderful show that fails both as a clone of Pokemon and as a mobile time waster.
5.50
As licensed games go, Pocket Mortys cashes in on the Rick and Morty universe in ways clever enough to keep it from being a cynical money-grabbing disaster. It occasionally makes clever use of its source material through references and in-jokes, but all of the callbacks in the world don't make up for mechanics that're a pale shadow of Pokémon, without enough original ideas or even new comedy to make it into an experience capable of standing on its own.