Gamer Reviews
53902 Reviews
9.00
NA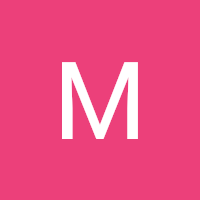 5.10
TD utx friend y your drsr4#5_8-- I feel like fy. Yt
Aggregate Gamer Reviews
5.00
It's fine that this is a more passive experience than other location-tracking games, and I appreciate that it works with my routine rather than forcing me to carve time out of my schedule to fit it into my life. But if my only reward for keeping the app around is a nearly dead battery and a flat map covered in flat flowers, I'd rather just stick with seeing my step count in Google Fit.
8.00
Pikmin Bloom is much more of a life companion app than something to feverishly devour as long as your battery permits — it feels like a far 'healthier' experience for body and mind than many free-to-play games, and Niantic accomplishes its goals well. Time will tell whether it has anything like the staying power and pull of Pokémon GO, but where that game can feel like an insurmountable climb if you've put it down for any length of time, with no hope of catching 'em all, Pikmin Bloom is more of an old friend you haven't seen in years but you just pick up where you left off. Fire it up with appropriate expectations, and you'll likely have a blooming good time with it.
5.00
Pikmin Bloom is a fine AR experience, but sadly it's just not a good game. With the volume (and intensity) of bugs, the lack of things to actually do and a poor economy, Bloom's player base feels likely to wither without significant change. However, the game does already have a core group of players who absolutely love it, so watch this space. With enough bug fixes and quality of life improvement, Pikmin Bloom may well blossom into something worth playing.