Android
Need for Speed No Limits
Gamer Reviews
4237818 Reviews
8.20
7.93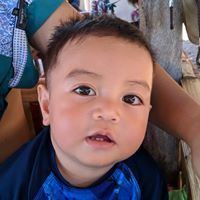 6.00
Title says no limits. That's not the case. It's plain freemium game made by EA. So what you will expect? It has fuel charges that will run out and takes time to recharge. So there's a limit. Don't waste your time on this.
Aggregate Gamer Reviews
6.00
This is a missed opportunity. What No Limits does well, it does so very well. This is one of the best looking mobile games out there, it plays great, and it's packed with content. It tries to walk that delicate line between rewarding skill or just grinding, and at times it succeeds, but more often races just feel too easy, and occasionally just impossible without better hardware. Despite all there is to like, this year's Need for Speed still finds itself eating Asphalt's dust.
7.80
Need for Speed No Limits is a fun game for a casual player. It offers a lot of free content, short auto-accelerate races, lots of upgrades and grinding, plenty of in-game currencies, wheels of fortune and a multiplayer tournament. It's a good time killer.
8.30
The different cars that you can pick from are colorful and fun, a great mixture of conventional cars and the extra special additions that you could never have in real life. The sounds add to the game instead of take away from it like they have in the past. The game says there are over 2.5 million different combinations that you can have, so you don't have to worry about running into someone with the same car. Like other customization and racing games, this one takes up quite a bit of room on your phone. It can also eat away at your battery while you play.