Android
Kingdom Rush Vengeance
Gamer Reviews
52867 Reviews
9.20
NA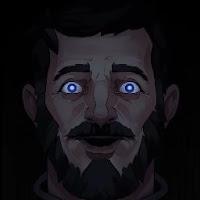 8.20
I have played all the Kingdom Rush series, vengeance is the best version so far. Ironhide makes the series of this games even more beautiful and there are more Easter Eggs & pop culture references, but it would be better if all heroes and towers were made free like the PC version. In mobile version you only get 3 heroes from 13 available heroes and 11 towers from 18 available towers which you can unlock over time. Then how do you get all heroes and towers? by buying with real money. and there are even some bundle heroes and towers that cost more than the price of the game. If you were just an casual player who just wanted to have fun with your strategy. You won't regret buying this game, but if you are a player who really wants to finish this game in 3 different difficulty modes (Campaign, Heroic, Iron) it's better if you buy the PC version because it's cheaper.
Aggregate Gamer Reviews
7.60
All in all, Kingdom Rush Vengeance is an extremely charming and engaging game, with a nice twist that puts you in a role of a villain (think of it as a Dungeon Keeper of the Tower defense world) and satisfying and challenging gameplay which will let you litter the approaches to your base with the mangled corpses of your holier-than-thou enemies. What more could you wish from a humble tower defense game?
9.00
Kingdom Rush Vengeance is a great game that builds on its predecessors. It's sharp and smart, and surprisingly tactical when it wants to be. Yes it's a tower defence game, but what did you expect? It might not quite reach the heights of Iron Marines, but it's still well worth a large portion of your precious time.
9.50
Il n'y a quasiment rien à reprocher à ce jeu créé par le studio Ironhide , disponible même en français... Il ne manque que la possibilité d'accélérer par moment le temps, chose que le puissant sorcier Vez'nan ne sait peut être pas faire ??? Mais ce jeu reste déjà un must-have. UNE EXCELLENTE VENGEANCE !!!