Android
Honkai Impact 3rd
Gamer Reviews
213467 Reviews
8.60
NA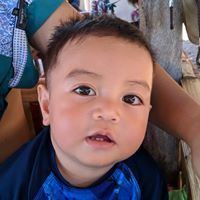 8.50
The action and gameplay of this game is superb. You can see the effort put on this game by the developer.
If set in a high-quality graphic setting, it is on par with that of the latest-generation consoles. That means graphics wise the game is truly a marvel.
The controls can be tricky when played on the screen, but that can be fixed if you have a controller at hand.
It's still a freemium game with microtransactions, but that can't prevent you from enjoying the game and appreciate it's campaign story.
Aggregate Gamer Reviews
7.50
Classé dans la cour des grands dans les jeux de son genre, Honkai Impact y mérite sa place et a su rester attractif depuis sa sortie. Bénéficiant d'un suivi régulier et de modes de jeux plus que suffisants pour vous y perdre plusieurs heures, Honkai Impact s'entoure également d'un univers étendu solide et intéressant à explorer, pour peu que le genre nous intéresse. On pointera cependant du bout du doigt un gameplay pouvant arriver à bout de souffle un peu vite, à cause d'une rejouabilité assez maigre malgré les modes de jeu plus que nombreux.
8.50
Se siete fan di Bayonetta o semplicemente volete lasciarvi sorprendere dal vostro smartphone o tablet, il download è assolutamente d'obbligo.