Android
GWENT: The Witcher Card Game
Gamer Reviews
373969 Reviews
8.80
NA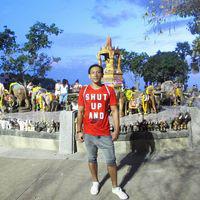 8.50
This is definitely the best free-to-play game out there. Seriously, you can acquire all cards without spending any real money. Even if you spend some for the cosmetic stuff, they definitely deserve it.
The developer creates new content or update the balance pretty regularly and this definitely doesn't feel like a free game.
Sometimes you can get pretty bored though because majority of the competitive players tend to play the same net deck. You have to mostly play whatever the meta if you want to rank up. I just get bored easily so I play whatever I think is fun. I don't care if they think it's a meme deck. Also, I don't have much money to spend so I don't have all the best cards, yet!
One more note, if you're coming from The Witcher 3 like me, this version of Gwent is totally different from the one you played in over there. It'll take time to get used to all the abilities etc but this is better for sure.
I'M STILL A BIT SALTY THAT THEY REMOVED THIS GAME FROM PS4!
9.00
For me, one of the best card games in the market right now, on par with LOR or HS. Gameplay is a lot different to the others though, as your goal isn't to kill or destroy the opponent but have more points on your board than your oponent in two out of three rounds, interacting with the cards on board and your deck to disrupt engines or protect your own. I'd say it's one of the least RNG heavy TCG, so it feels really strategic and deckbuilding matters a lot. Downside is that it's so different to other card games that most people feel disheartened to learn, but I'd recommend at least giving it a try.
Aggregate Gamer Reviews
6.00
There are virtually limitless deck variations you can build. Experimentation is key to seeing what cards play well together within their specific styles. The tweaks from the original, however, take away some of Gwent's most beloved and strategic aspects. The online-only requirement spoils some of the fun, too. This is a must-play, but it falls just short of memorable.
9.00
All in all, Gwent is well worth your time. In spite of the occasional balancing issues, it's brilliant at everything else, whether being quicker, more straightforward, or less pay-to-win than other big free-to-play mobile deck builders. So get out there, and get Gwent-ing.