Gamer Reviews
11392 Reviews
8.60
NA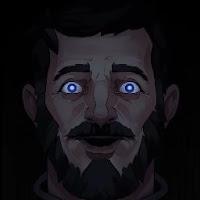 7.30
Evoland is a very unique game because over time the graphics quality will get better as the game progresses from 8-bit to 3D. If you like games like Legend of Zelda, Diablo, Dragon Quest and Final Fantasy, you should try this game. really did not disappoint from the story and the quality of the graphics that were delivered. Maybe a little downside to the game is that the controls are a little difficult and the character movements are a bit too slow.
Aggregate Gamer Reviews
7.00
Evoland is chock full of references to classic game series, and each one's gameplay style if fully represented, despite its clunky controls.
7.50
Playing through Evoland definitely brings a lot of nostalgia, especially if you're played older action-adventure games. The 8-bit graphics look nice, and the writing is tongue-in-cheek. Gameplay is quite fun. The on-screen controls could be much smoother and feel a little wonky. Evoland is a rather short adventure.
5.00
It's difficult to control, the battles are uninteresting, and the enemies don't stand out. Playing Evoland is like keeping company with a hero that dressed up their friends for an epic battle, but forgot to outfit themselves before the showdown. It's a shame such an ambitious idea falls flat.