Gamer Reviews
280257 Reviews
9.00
NA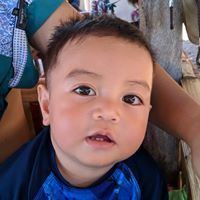 6.00
The game was offered free in google play this week. And I was trying to force my self to like it. I can't help but compare it to pokemon games and classic JRPGs of the past and was hoping it will quench my thirst for pokemon nostalgia in GBA times, but that didn't work out as well.
Although the story is simple, being the chosen messiah to save the world. It didn't make a mark for me. Maybe I'm not in the mood to play as a hero right now.
As a turn-based RPG, the battle mechanics feels weird. Even if though the game was trying to be simple. The good thing here is to collect as many rare monsters as possible. That's a bright side!
Should I give it another chance? Maybe.
But, this is not a mobile RPG you would waste too much time grinding.
Aggregate Gamer Reviews
8.30
Until a real Pokémon RPG launches on Android, you can't really go wrong with Evertale. It's gorgeous, features strategic combat, and the writing is pretty solid indeed.
7.60
Evertale Mobile game brings enough fresh gameplay and artistic ideas to be worth your while. The ZigZaGames team is also incredibly responsive and are taking into account every gamer's feedback. They have already improved on everything constructive, so Evertale might just be the next cool Catcha.