Gamer Reviews
340004 Reviews
8.80
NA

8.00
What you will like:
Community - Very supportive and arguably one of the most helpful communities I've joined this year. Ask and you shall receive. Also, try sniffing channel 8 for mindless fun.
Simplicity - The game solved one of gacha's biggest problems: Multiple clickables in a page. The interface is very minimal and the gamer's focus is geared towards Esper building.
FTP Friendly - The game, as of this review, does not swamp you to buy. You can be strong just by grinding daily. Arena and Point War matching is surprisingly fair. It does not discourage you by matching with somebody stronger like most gachas. You have to move up the ranks if you want to fight stronger opponents in Point Rank matches.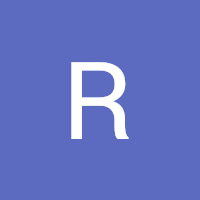 10.00
Its a unique rpg. Soundtracs are really amazing , story is good.
Aggregate Gamer Reviews
7.50
Dislyte is a refreshing and unique free-to-play mobile RPG. The characters are all unique and interesting enough that sometimes even a bad gacha pull is still worthwhile.
6.50
Verrebbe da pensare che Dislyte sia tutto stile e poca sostanza, ma in un genere così fortemente codificato, il fatto di poter contare su una caratterizzazione carismatica rappresenta già un elemento di straordinaria importanza. Quando tutto il meccanismo si fonda sulla raccolta di personaggi e il loro avanzamento, il fatto di trovarsi a gestire combattenti (esper, come vengono chiamati qui) che risultano interessanti, o quantomeno originali, non può essere considerato un fattore troppo secondario.