Gamer Reviews
1161 Reviews
9.56
NA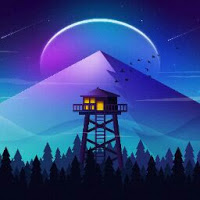 10.00
Honest review: By far the best roguelike Spaceship battle Strategy game I've ever played. At first when I downloaded it, I thought it would be complicated and overwhelming. But as I played it, it was soo easy to understand the mechanics and the gameplay. You will die a lot, but you won't feel bad that you've lost. As you can try again with different events and crew who can help you overcome the boss. The Story is sooo engaging. It follows a Rock-Paper-Scissors strategy on battling enemies. One type of fighter ship is better on another type while weaker on other types. Keeps you engaged and thinking which to play at what time.
Trust me on this. You'll not regret downloading this.
Aggregate Gamer Reviews
9.00
Crying Suns puts more than a simple twist on a tried-and-true formula. It combines multi-faceted systems with a unique narrative structure in ways that breathe new life and mystery into something that initially appears derivative. Despite a few UI quirks, Crying Suns is a refreshing sci-fi roguelite experience, and the mobile port features the modern conveniences (like save syncing) you'd want for on-the-go play.
9.00
A sure pick for any who want an excellent resource management game or to live out their vicarious fantasies of starship captaincy
9.00
Easily one of the best strategy games of recent years, and somehow even better on mobile. Its replayability is hampered by its story focus, and its chapter separation was unexpected, but gameplay-wise there's not a single fault.