Gamer Reviews
16402 Reviews
8.60
NA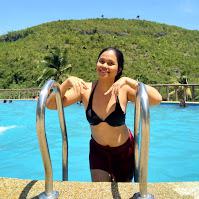 8.30
It's such a nice game to experience. Honestly, I don't know how to play this kind of stuff but when I check the gameplay, it really amazed me. I like the fights and the shooting style. While playing this, I'm having a hard time but just a little. In order to defeat your enemies you have to gain coins and upgrade your weapons. Actually, you can transform into a monster when you gain some blue powers while the red one's is for your ssuper gun. Fortunately, I get to know different players and this is a 5v5. This is a must-have guys and it's actually free to all android phones.
Aggregate Gamer Reviews
8.00
Catalyst Black is an entertaining shooter, but in a lot of ways it's going to be pretty divisive. If it clicks with you then there's a very good chance you're going to spend the next couple of years engrossed in its violent action. But if it doesn't, if it all gets a bit too much early on, there's a good chance you won't give it a second thought.
8.00
Catalyst Black is unquestionably a bright new star for competitive mobile gaming. SEMC has delivered the same quality and design that made Vainglory so successful, with even more support for drop-in gameplay. Catalyst Black has also broadened its scope, offering more game modes and flexibility that will welcome not only MOBA and shooter fans, but other gamers looking for a shot of gaming adrenaline.
7.60
Catalyst Black is both cross-platform and controller compatible from the get-go, everything is ready for you already. It all seems too good to be true but it is indeed!