Android
Burrito Bison: Launcha Libre
Gamer Reviews
504506 Reviews
9.20
NA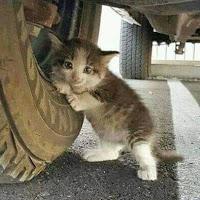 9.00
I can't seem to find a flaw in this game it's so much fun to play , but the character I get to play is random ? Is there an option to always use my favourite character?
Aggregate Gamer Reviews
7.40
Burrito Bison brings back the original accessible controls and fun of the first game, keeping you on your toes with challenging reflex gameplay. The cartoony graphics also look top-notch. Launcha Libre just doesn't capture the magic of the original, feeling just too much like the original in just about every way, without enough new additional content to keep older fans playing longer.
9.00
That simplicity is what keeps you coming back again and again (and again). It's clear that Burrito Bison: Launcha Libre isn't going to be a lifelong love. These kind of games rarely are. But it is the kind of addiction that is fast, hard, and fleeting.
8.50
In the end, Burrito Bison – Launcha Libre is a very simple game but it's made so well, has a lot of variety based around its simple premise and is incredibly generous with its advertising and IAPs. I can't recommend Burrito Bison – Launcha Libre enough. It's simple but it's polished and it's free but it doesn't demand you watch a ton of adverts. Great stuff.