Gamer Reviews
4324166 Reviews
9.20
NA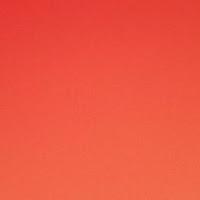 9.50
A very beautiful game, loved the gameplay loop. Can be played anytime, for short periods, in breaks or on the pot. Not a very long game unless you make it long, but you will have to play for a long time(many games) to go to the later worlds.
Aggregate Gamer Reviews
8.60
FDG Entertainment GmbH & Co.KG is the developer of Banana Kong, a well-designed entertainment which is recommended for fans of side-scrolling games with unique features and a completely thrilling gameplay. Compete with your friends and improve your performance. Keep in mind that it might require a powerful device, older mobiles won't probably work.
8.00
Everything works flawlessly, and the whole game feels like a consistent, flawlessly executed ride. Maybe it's not as graphically awesome as Temple Run, but it still has high-quality, colorful graphics that are a notch above all the usual 2D games. So, if you aren't sick of infinite runners just yet, it's a finely done jungle adventure. By the way, the ads are annoying, but pressing the "back" key removes one immediately.
10.0
Walaupun game Banana Kong sangat mirip dengan Jetpack Joyride dan kebanyakan endless runner, tetapi buat saya game Banana Kong memiliki tingkat kesulitan yang lebih tinggi dibandingkan Jetpack Joyride. So kalau kamu memang suka dengan game Jetpack Joyride, namun menginginkan tingkat kesulitan yang lebih tinggi maka kamu bisa mencoba game Banana Kong ini. Very recommended!