Android
AxE: Alliance vs Empire
Gamer Reviews
125829 Reviews
8.20
NA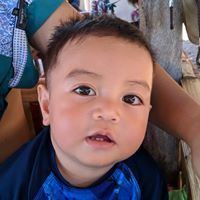 8.00
PvE is already one of the best. I like the idea that you can pan the camera and choose the best settings. I didn't expect PvP to be great as well. This game is close to Lineage 2 in terms of gameplay.
Aggregate Gamer Reviews
8.60
The most criminal element of AxE though is in its lack of effort to innovate in any department. It's just a less polished version of Lineage 2, so even if you do enjoy these games that play themselves we'd just advise you to play that instead. So save your time. AxE is nothing more than a dull, cynical, and lifeless cash grab. If you really love MMORPGs that play themselves, check out Lineage 2 instead. If not, there's always Old School RuneScape.
5.00
It's polished, it is loaded down with content, but at the end of the day, that cash shop stares you in the face. I have no problem with a game trying to make money to keep the lights on, but I draw the line with easy access to spending real money to gain power in a PVP game. I could be a little forgiving if it only had the "one" cash shop option – but with Blue Diamonds coming with Opals, which unlocks yet another, stronger cash shop chest, I could not.
6.60
Even if you dislike the pure neglect over the players' actions, there is a lot of things to fancy about this game. It is extremely polished, filled to the brim with content and it has a masterfully wrought pace that will make you immerse in the world of Alliance and Empire in no time. If you look at this game as an RPG character manager rather than MMO, you might enjoy it a bit more than you intended to.