Gamer Reviews
590248 Reviews
8.80
NA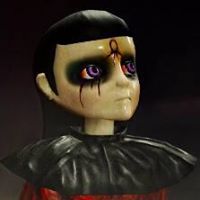 8.00
The graphics is cool and also the music is relaxing!
Aggregate Gamer Reviews
9.00
On that note, Snowman's creation is a masterpiece of the endless runner genre and it does employ a fair and painless freemium system. What's more, its Unity-built graphics are beautiful, it has a few tricks both literal and figurative hiding up its sleeve, and the smooth gameplay is easy to learn but hard to master. So why are you still reading this? Go try it.
9.00
The game is a fun diversion; it works well becomes it manages to pack in action into a an otherwise serene experience, and holds it all together with catchy graphics and sound. The downhill system makes sense, and brings a degree of delightful uncertainty to the gameplay. Toss in the excellent artwork, and we get a game that is worth getting addicted to.
8.00
静止画ではわかりにくいが、主人公やラマ、鳥などの動作もリアルに描写されている。背景にも時間経過があり、昼から夜に変化していったりして圧巻。しかも、飛び立つ鳥などのギミックもクエストに関係しているなど、タダの背景ではないところもスゴいぞ。見た目の素晴らしさもあるが、なんといってもその背景を引き立たせるBGMは是非ヘッドフォン推奨!一押しだ。