3DS
Zero Escape: Zero Time Dilemma
Gamer Reviews
1226 Reviews
8.60
NA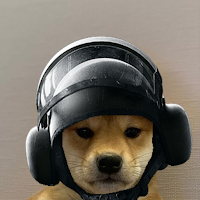 6.60
As a fan of ZE, this entry dissapointed me in many terms to the point that i don't want to dedicate myself to elaborate the weak points of ZTD. Knowing that,this game is basically a fanservice game but poorly executed. At least it is a decent love letter to ZE fan.
Aggregate Gamer Reviews
8.00
In some ways, that disappointed me. I was first drawn to the Zero Escape games because of their inventive puzzle design, something that suffers in Zero Time Dilemma. But I've loved following these characters the most over the past six years, and this concluding chapter serves them well. Zero Time Dilemma, above all else, is a finale that should please anyone looking for a great story — even if the gameplay gets lost in the background as a result.
8.75
The small aggravations do little to damage Zero Time Dilemma when it's firing on all cylinders and letting you take control of this interactive story in engaging and memorable ways. The final chapter of the Zero Escape series is an excellent horror adventure both for fans and newcomers, allowing them to be storytellers in addition to players, defying time and fate to create their own twisted, macabre labyrinths.
6.00
It's a complex narrative built around a chaotic, intriguing structure. It may stumble too many times with its dialogue, fail to find much substance in its characters, and lack any impressive presentation. But it uses that fragmented structure to keep you guessing, and engaged, right up to its numerous depressing, hopeful, gruesome endings.