Trailer, Gameplay, & Screenshots
About this game
Summary
YO-KAI WATCH 3, a new mainline game in the series, the robust game is loaded with content and features, including new locales, characters and a new battle system.
10.00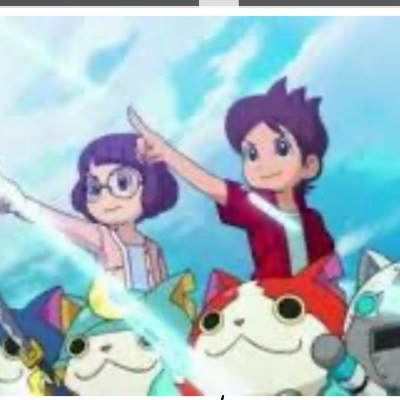 10.00
Yokai watch 3. I don't even know what to say, this game has every fun aspect of the previous 2 combined to make the best installment in the series. I have over 8 hours of playtime and haven't even completed half the game yet, not to mention the several hours of postgame content as well. In this game you take turns playing 2 different characters Nate Adams and Hailey Ann both with different and intriguing story lines. The overall gameplay is similar to the previous installment but with some improvements, one being the ability to move your yokai around a small board on the touchscreen, this is used to dodge some attacks or pick up items that occasionally appear there. Now this might be a little bias but this game is really amazing and has almost no flaws (hence my perfect rating) and I haven't had any lag or glitches my entire playthrough so far. This game is what the past Pokémon games should have been. Anything else I say would be a spoiler so I'll leave it at that. (Note I recommend you at least play one of the previous 2 games before playing this one)
Aggregate Gamer Reviews
8.00
Thanks to some incredibly entertaining commentary on American culture and more polish than ever before, Yo-kai Watch 3 ends the series' 3DS run on a high note. While it's certainly intriguing to wonder how the RPG will have to adapt and evolve on Nintendo Switch, players can enjoy one last spirited adventure on the system that helped it become a phenomenon. It's hard to go wrong with taking a trip to BBQ.
9.00
Thankfully, it's doing so with the best version the franchise has offered yet in Yo-Kai Watch 3, throwing in every extra monster and mode into the one portable package. With a more nuanced battle system, larger sandboxes to explore, even more Yo-Kai to battle and add to your Medallium, this two-and-a-half-year-old game is a fresh as the day it first launched in Japan, and has given western 3DS owners one of console's best RPGs in the twilight of its years.
Yo-kai Watch 3 is one of the better Nintendo 3DS games that Level-5 has its name on. There are plenty of improved areas here, including side activities, the battle system, and Yo-kai designs. The story really shouldn't have worked, but by pulling a ''Phoenix Wright'', they somehow found a way. Still, I think that switching between two stories isn't the best approach and the downtime with quests is somewhat damaging.