3DS
The Legend of Zelda: Tri Force Heroes
Gamer Reviews
9065 Reviews
8.70
NA
Pretty funny game to play with friends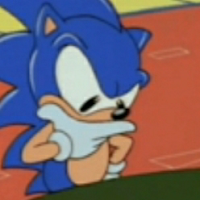 7.90
Awesome game i still play this game aswell with my irl friends and its always fun
Aggregate Gamer Reviews
7.00
Triforce Heroes is more of a Four Swords than it is A Link Between Worlds, and that's fine. Get some people on board to play with you, and it's a nice stopgap while we wait for whatever Nintendo is planning next. Be warned that you may encounter the usual 3DS server nonsense from time-to-time, but by-and-large you should be able to find a session with little bother.
7.50
Tri Force Heroes is a lot of fun when you're playing with friends, but make sure you have two buddies who can dedicate some time. The experience just isn't as engaging when you're alone, and you lose a lot of the social elements when you play with strangers over the Internet.
8.50
The Legend of Zelda: Tri Force Heroes is more than just a fun co-op diversion from the large-scale solo adventures this series is known for. The challenging, intricate puzzles are great chaotic fun in local multiplayer or for a one-time run through in single-player. Limited communication tools make it difficult to play with adventurers online, but everywhere else it's a success.