3DS
The Legend of Zelda: A Link Between Worlds
Gamer Reviews
62196 Reviews
9.70
9.11
I been waiting for A link to the past sequel for years, and this game just suits it perfectly,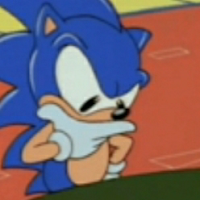 10.00
Best zelda game I've played this year
Aggregate Gamer Reviews
9.00
Despite lacking the challenge of other titles in the series, fans will appreciate the nostalgic music and graphics, and enjoy playing through the new dungeons and boss battles that can be easily tackled on the go. This is a fantastic game, nearly perfect, taking it's place as one of the greatest in the franchise, and it is no doubt one of the best handheld games ever made.
10.0
The presentation is stellar, with gorgeous, vivid visuals, and one of the best soundtracks in gaming. I want to let the experience roll around in my brain for a while before I decide where it ranks among the best entries in the franchise, but I can say with confidence that it should be spoken in the same breath as A Link to the Past. In every way, A Link Between Worlds is exactly what you want out of a Zelda game.
9.00
A Link Between Worlds is a delightful return to the classic game we loved. There aren't a lot of improvements, but the additional world and new power are more than enough. While the story might not have a great premise, the ending is satisfying and something fans will really enjoy. Needless to say, this is a Zelda game that fans and newcomers alike can enjoy and makes the perfect title to pick up and play or conquer while on vacation.