3DS
The Legend of Zelda: A Link Between Worlds
Gamer Reviews
62420 Reviews
9.70
NA
I been waiting for A link to the past sequel for years, and this game just suits it perfectly,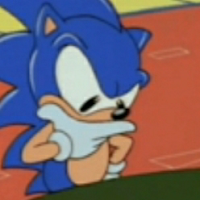 10.00
Best zelda game I've played this year
Aggregate Gamer Reviews
7.00
It's a beautifully presented one, and it's a damn good time, but it's also got its fair share of irritations and erects meaningless roadblocks for no other reason than to seemingly pad itself out. Still, I cannot claim that referencing previous triumphs for cheap applause doesn't work - it works very well, and A Link Between Worlds is damn good at it.
9.00
Despite lacking the challenge of other titles in the series, fans will appreciate the nostalgic music and graphics, and enjoy playing through the new dungeons and boss battles that can be easily tackled on the go. This is a fantastic game, nearly perfect, taking it's place as one of the greatest in the franchise, and it is no doubt one of the best handheld games ever made.
8.00
Despite some growing pains with the changes made to A Link Between Worlds, it's definitely something fans should appreciate if they wanted a slightly more experimental title in this longstanding series. I hope some of these structure changes and implementation is only the start of a path onto some more neat ideas for the series from Nintendo, rather than just a one-off trial.