3DS
Shin Megami Tensei: Strange Journey Redux
8.50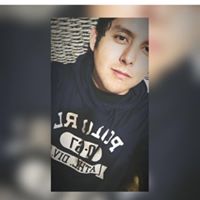 8.50
This game is a remake from an original title released on the Nintendo DS strange journey...
Now in redux a story line and character have been added, and that sure adds hours of gameplay.
Aside from that it's pretty much the same game, it's fully voiced in Japanese.
Cutscenes are there and looks beautiful.
It's such a great addicting game same system mechanic.
I think it's a great entry point if you're not familiarized with SMT.
And overall and enjoyable title for fans of SMT and RPGs, in here you fight and ally with demons, fuse them, and collect them.
It's like an adult pokemon the premise of the game is addictive and the dark story compelling.
Difficulty is hardcore even in normal is a challenge and you'll probably need to grind.
Aggregate Gamer Reviews
9.00
From its demon collecting and killer combat to its sci-fi South Pole setting, Strange Journey Redux is a fantastically engrossing adventure, and an excellent reason to get lost in your 3DS once again. As a remake of a DS classic, Redux adds in enough new content to make a replay worth your time, along with plenty of welcome accessibility tweaks to help let newcomers in on one of Shin Megami Tensei's best kept secrets.
8.00
Shin Megami Tensei: Strange Journey Redux is how an enhanced remake should be handled. The core gameplay and story remains intact for fans of the 2010 original, but the graphical enhancements and new story paths provide reason to check out this new version. This remake also gives people who discovered Shin Megami Tensei more recently to check out one of the older titles in a form that feels more contemporary. With the heavy emphasis on story and a campaign where fifty hours is considered a fast completion, this is not a casual game, but it's well worth a look for anyone who enjoys story-rich JRPGs they can sink close to a hundred hours into it.
7.00
Since 2009, Atlus has released many games and made strides in both storytelling as well as gameplay, and despite its many improvements, Strange Journey falls short of lofty standards Atlus has set for its modern games. Despite it certainly being the definitive version of the game to play, it leaves much to be desired under the shining banner of Shin Megami Tensei.