3DS
Shin Megami Tensei: Strange Journey Redux
8.50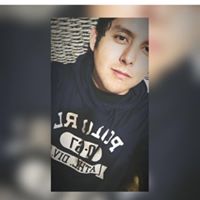 8.50
This game is a remake from an original title released on the Nintendo DS strange journey...
Now in redux a story line and character have been added, and that sure adds hours of gameplay.
Aside from that it's pretty much the same game, it's fully voiced in Japanese.
Cutscenes are there and looks beautiful.
It's such a great addicting game same system mechanic.
I think it's a great entry point if you're not familiarized with SMT.
And overall and enjoyable title for fans of SMT and RPGs, in here you fight and ally with demons, fuse them, and collect them.
It's like an adult pokemon the premise of the game is addictive and the dark story compelling.
Difficulty is hardcore even in normal is a challenge and you'll probably need to grind.
Aggregate Gamer Reviews
7.50
Overall, Strange Journey Redux certainly doesn't disappoint as completing the sprawling and challenging dungeons while recruiting a variety of demons is a ton of fun. Even if you've played the original, there's plenty here to make you come back for more.
9.00
Overall, Shin Megami Tensei: Strange Journey Redux is a worthy installment on the 3DS not only as an enhanced port of a 2010 game but as just a regular 3DS title all on its own. The game has aged well in terms of story, gameplay, and overall mechanics that allows new players to experience an immensely unique title for the 3DS.
Strange Journey is a stark contrast. I never found myself confused on what I was supposed to do next and after committing to some light reading of the tutorials I felt like I had grasp on all of the different mechanics available to me. I can wholly recommend this as a litmus test for fans of Persona 5 who haven't yet gotten into the main Shin Megami Tensei series.