Gamer Reviews
10548 Reviews
6.81
NA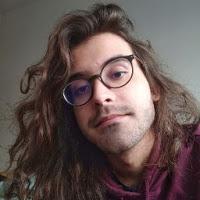 7.20
Pretty good Picross fun, gameplay is pretty good, uses of the console's possibilities very well. Also, it teaches you the basics in a very intuitive way.
Micro-transactions make it a short experience, but since you can start it for free, seems fair. Without paying anything you can still have quite some fun and some challenges.
It's a great time killer.
Aggregate Gamer Reviews
It's a perfect gateway drug to nonogram puzzles if you've never tried them before. And if you're a Picross vet hankering for more, this is well worth diving into as long as you're okay with the fact that, if you want to play this free-to-start game without mindlessly repeating puzzles ad nauseum, you're going to have to spend some money.
8.00
Pokémon Picross is still a very competent Sudoku game and the added layer of "catching 'em all" is fun and offers a bit more to the core experience. The "free to start" angle is an interesting one and one that I really don't mind. It's all up to the player if they want to play more, and I enjoyed what I did play. It's free to try and if you enjoy what you play, there's a ton of content to be had and puzzles to be solved.
Pokemon Picross takes two familiar things and combines them into something new and fresh. The 3DS has no shortage of great puzzle games, yet Pokemon Picross can easily stand out among the crowd, especially if you're a fan of either of its two elements.