Trailer, Gameplay, & Screenshots
Buy now
Amazon
About this game
Summary
The newest installment of the fan-favorite Mario Kart franchise brings Mushroom Kingdom racing fun into glorious 3D. For the first time, drivers explore new competitive kart possibilities, such as soaring through the skies or plunging to the depths of the sea. New courses, strategic new abilities and customizable karts bring the racing excitement to new heights.
Gamer Reviews
279571 Reviews
9.77
8.45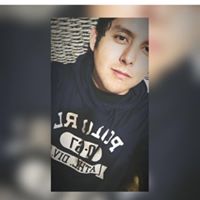 8.00
Same old formula.
New cups and tracks and others have ya revisiting favorite tracks in the franchise.
It's cool to have this game on the go.
Online feature is addictive, since the community remains active.
Aggregate Gamer Reviews
5.00
It being an unadventurous and predictable retread, however, is only half of Mario Kart 7's problem. The other half is the fact that it's a lethargic and mundane game, easily outpaced by games that could be considered knock-offs of the formula Nintendo itself perfected. Mario Kart is in need of a severe shake up. This stagnant, crawling, and indolent effort is not it.
9.00
Evolutionary rather than revolutionary, Mario Kart 7 amounts to become the best in the series, if still not perfect. As with Super Mario 3D Land, it's glaringly obvious that if these games were available at launch the Nintendo 3DS would have perhaps fared far better during its earlier months. Let's just hope, as Nintendo are surely doing to, that it is enough to significantly aid the handheld both during and beyond the Christmas period.
6.00
Despite the game's slavish adherence to the Mario Kart formula, Mario Kart 7 has moments where it shines simply by executing that formula really well. Still, other than your personal history with Mario Kart, your enjoyment of Mario Kart 7 will likely hinge on your continued appreciation of that formula, and friends to enjoy it with, more than anything else.