3DS
Luigi's Mansion: Dark Moon
Gamer Reviews
75208 Reviews
9.73
NA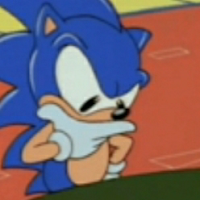 9.00
This game is very good i remember getting it christmas 2019 and i loved the story and muiltiplayer gameplay
Aggregate Gamer Reviews
It's unique in the type of gameplay that it offers, and it's a surprising game on so many levels. The sheer amount of enemy types in single player, numerous collectibles, and attention to detail given to each and every environment, is a refreshing change of pace. While we've seen so many games that add components like multiplayer for filler content, or just seem content with slightly varied enemy models, every peice of Dark Moon feels meaningful and intended to enhance the experience, and there are a lot of those peices.
8.50
Luigi's Mansion: Dark Moon is a long overdue sequel that delivers on what players of the first game were wanting, namely more ghost busting action starring Luigi. The presentation is wonderful and the attention to detail creates a game that has a charm and feel all its own. The controls are a little confusing at times but if you can get over them you'll discover a fun game.
7.00
The problem with Luigi's Mansion: Dark Moon is that eventually the game boils down to "poke everything". Check all the furniture, strobe all devices and plants, send a blast of air towards anything fan-like, and throw a little black light around for good measure. ...Dark Moon is a likable if flawed journey through an enjoyably spooky world, and while it may not hold up to a long-term residency, it's certainly worth a weekend getaway.