Trailer, Gameplay, & Screenshots
Buy now
Amazon
About this game
Summary
Medusa has been resurrected and is gathering the underworld forces of darkness to fulfill her ambition. You play as an angel named Pit who is bestowed the power of flight from Palutena, the Goddess of Light. Repel the Medusa's underworld army with your choice of an array of weapons like: Blades, Claws, Bow, Cannon, Mace, Staff and others that you will discover along your journey. Multiplayer mode allows for competitive gameplay locally or over a wireless Internet connection. Its time for Medusa to meet the power of light and only you can guide Pit to victory!The game comes packed with a black stand for use with your 3DS console.
Gamer Reviews
70507 Reviews
9.72
NA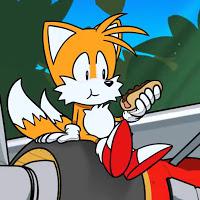 10.00
Best game, the plot, the weapons, YOU CAN BECOME A DOG, but best of all sending your love to your goddess after every mission
Aggregate Gamer Reviews
9.00
And there have been so many next times. I cannot stop diving back into Kid Icarus: Uprising's levels, pushing the intensity to irresponsible extremes to bolster my haul. It's partially because of my own need to attain statistical perfection in games that allow me to do so. More than that, though, it's because I'm in love with what's become of the Kid Icarus franchise.
9.00
Overall, Kid Icarus: Uprising for the 3DS is a fun, entertaining game with plenty to offer in terms of variety and replay value. It is a visually stunning game and the sound is top notch as the dialogue is easily one of the more comical highlights of the game. While the game's controls could have been refined a little, the fact remains Kid Icarus: Uprising for the 3DS is an excellent game that 3DS owners can purchase with confidence.
8.60
It's hard to find much to complain about in Kid Icarus: Uprising. The game looks and sounds very good, but the pixels are extremely noticeable and the music score, while rekindling some classic themes, lacks a certain epic quality. However, with so much packed into this highly touted adventure, the cartridge's forty-dollar price point will no doubt be deemed money well-spent.