3DS
7th Dragon III Code: VFD
Trailer, Gameplay, & Screenshots
About this game
Summary
In 7th Dragon III Code: VFD, the world is engulfed in a time of darkness and great peril. In the year 2100, dragons have descended upon earth and humanity is at the mercy of these terrifying beasts. However, not all is lost. As the protagonist, the player will team up with Nodens Enterprises—a video game company dedicated to stopping the dragon menace—to become a dragon hunter and eventual savior of the universe. Although times are bleak, Nodens Enterprises has found a way to tip the scales in favor of mankind: By traveling through time to three different eras, the protagonist can upset the balance of the dragons' power. This will give them the edge to defeat the True Dragons, and stand a chance against the most powerful one of them all… the 7th Dragon: VFD.
Gamer Reviews
1100 Reviews
9.24
NA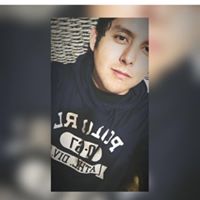 9.10
It's a fun game to play with an amazing soundtrack! (Seriously music in this video game is top notch).
The last installment in a whole saga that was never released outside of Japan until now. Don't worry you don't need to have played the past games. This one has its own story and make a good job at explaining events from past games.
The story is there... it's not great nor deep but is there and Is alright keep you entertained, graphics are alright for the 3ds and of course there are better looking games this one do excels in artwork.
The world with multiple NPCs to talk to makes it feel alive.
Combat system is where the main fun is at and this game has its own unique mechanics make it even far more fun, lots of customization, probably it's only fault is the lack of a hard mode it's only standard and casual, even on standard the game feels easy sure you can die but if you're decent and know some about RPGs you'll be just fine.
This is a great game such a secret gem in the 3ds.
Aggregate Gamer Reviews
6.00
In the end, it's difficult to recommend 7th Dragon III: Code VFD. The unique class and party systems are watered down by mundane structure and generally low game difficulty. Story beats are either too predictable or lessened by a connection to other games most English players haven't experienced. Those who are fans of turn-based class systems can still find enjoyment here, but it's hard to see the game leaving any lasting impact.
9.00
With top-class character customization, a delightfully different combat system and a slick nature-futuristic style, 7th Dragon III Code: VFD is a fantastic addition to the 3DS' JRPG library. It shares quite a bit with the Etrian Odyssey series — including a player-created party, satisfying class-based battle strategies, and an incredible Yūzō Koshiro soundtrack.
8.00
Despite some combat balancing issues and some occasionally too-linear design, 7th Dragon III offers a top-class portable role-playing experience. Thankfully, you don't need to be familiar with the unlocalized earlier games in the series to grasp the story, and its wealth of customization options make for a fairly breezy RPG experience... at least until you get to those brutal True Dragon fights, anyway.